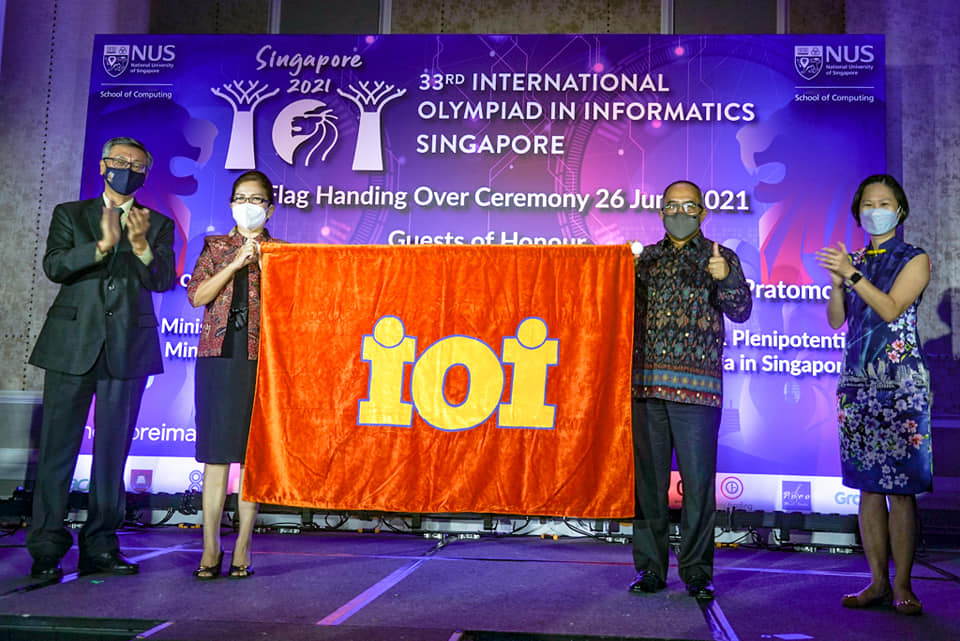 A Step Closer to IOI 2022 Indonesia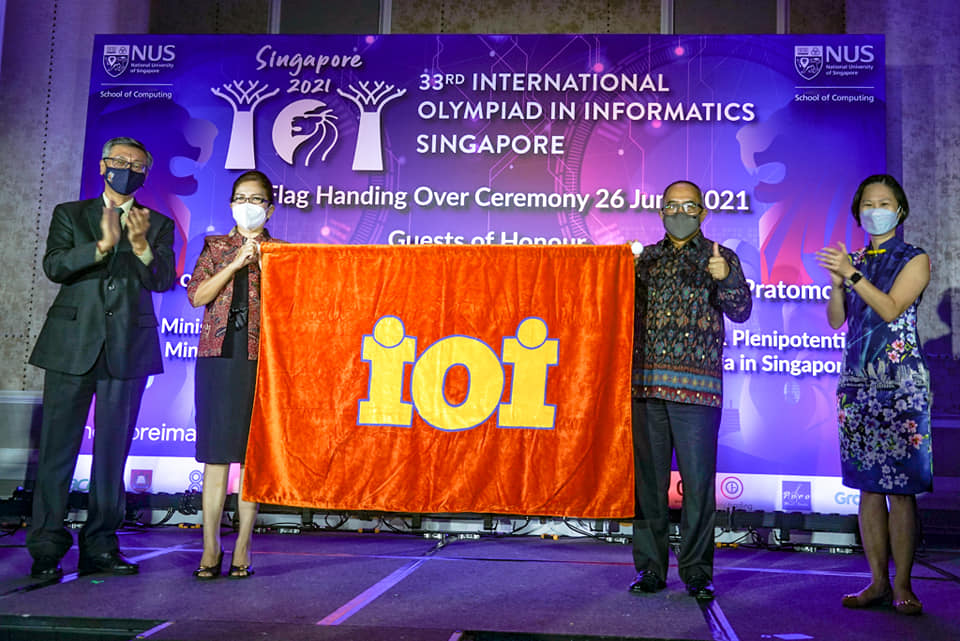 The 33rd International Olympiad in Informatics 2021 has successfully been hosted online by Singapore. Indonesia, represented by H.E. Suryo Pratomo, Indonesian Ambassador to Singapore, has received the flag relay from Singapore represented by MoS Gan Siow Huang, Minister of State for Education and Manpower at Orchard Hotel Singapore, Friday, June 26th, 2021. Indonesia is now officially the host of The 34th International Olympiad in Informatics in the year 2022.
"Whenever possible, we all pray that the IOI 2022 can be held offline (on-site) so that all participants from all over the world would be able to enjoy the beauty of Indonesia, especially in the Special Region of Yogyakarta," said Ainun Na'im, Secretary-General of the Ministry of Education and Culture, during the flag handing over ceremony.
It has been a long wait for Indonesia to host the IOI since Indonesia first participated in IOI in the year 1995. Previously, Indonesia has successfully hosted the 2015, 2020, and 2021 Asia-Pacific Informatics Olympiad.
We are looking forward to seeing you next year!