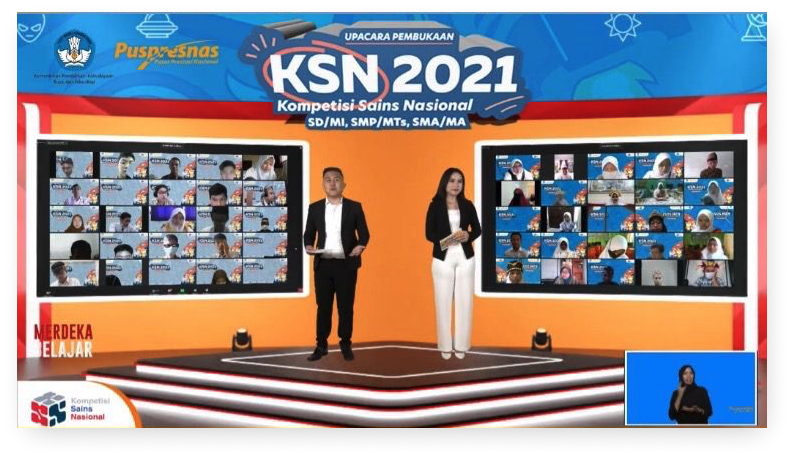 Another Successful Story from Indonesia's National Science Competition
The Republic of Indonesia's National Achievement Center (Puspresnas) of the Ministry of Education, Culture, Research, and Technology (Kemendikbud Ristek) has just held the annual National Science Competition or better known as Kompetisi Sains Nasional (KSN), in Indonesia on September 13th to 16th 2021. This year's KSN is the twentieth time Indonesia has held a national science competition. It was previously known as National Science Olympiad or Olimpiade Sains Nasional from 2002 to 2019. The competition was comprised of a total of nine fields of study. Those are mathematics, physics, chemistry, informatics, biology, astronomy, economics, earth science, and geography. This year's KSN was participated by 20.577 senior high school students from all over Indonesia and Indonesian schools around the world on the municipal stage. The participants then got selected to be in the provincial stage and finally to the national stage, where each field of study has 100 contestants.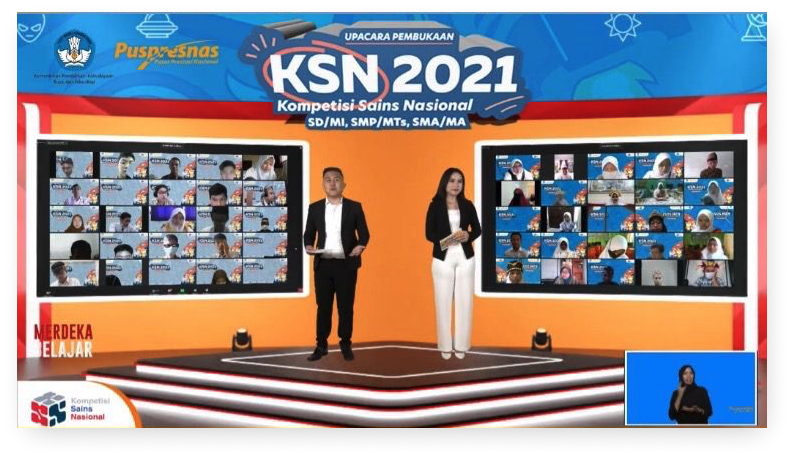 Due to the COVID-19 pandemics, this year's KSN was held online as a part of efforts to comply with the health protocols. Nevertheless, this year's KSN contributed a new success story for the world of Indonesian education. Puspresnas has successfully designed a strict rule to prevent any forms of cheating from happening on this year's KSN.
During this year's KSN, a webinar titled "Building a Competitive Young Generation through Mastery of Science" was a part of KSN as a part of the Road to IOI 2022 journey. During this webinar, Puspresnas brings in successful figures in Indonesia's technology field, such as Achmad Zaky, Founder and Ex CEO of Bukalapak (one of the biggest e-commerce platforms in Indonesia) and Founder of Init6. This webinar also brings in Andrian Kurniady, Vice President of Tech Payments at Tiket.com, and Dr. Inggriani Liem, Indonesian Team for Informatics Olympiad coach. This webinar aims to provide an understanding of the importance of computational thinking and informatics in this modern world to the KSN 2021 participants.
With an enormous amount of successful experience in organizing the National Science Competition, we believe that we are capable of hosting you all in next year's International Olympiad in Informatics.
We are looking forward to seeing you next year!