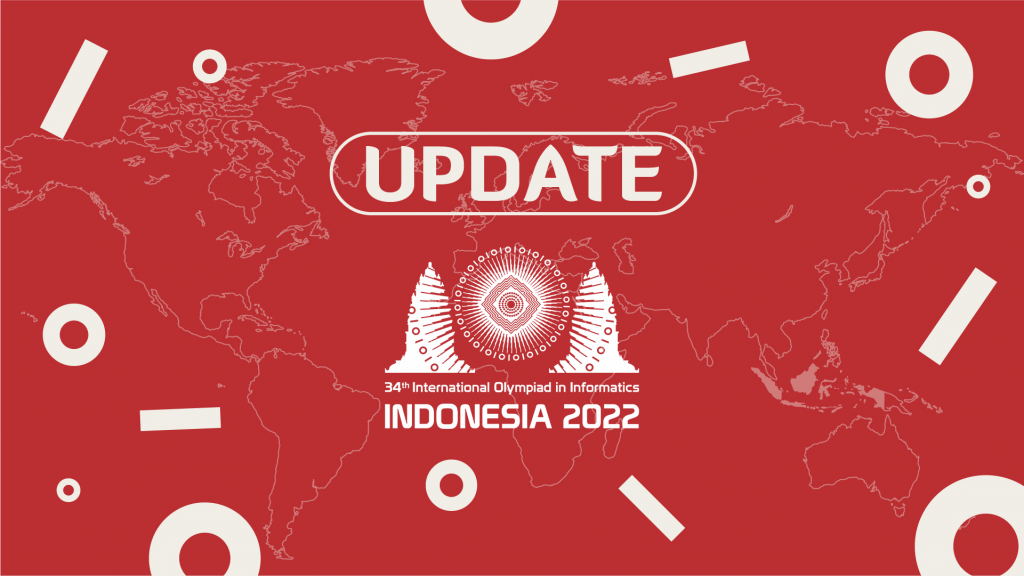 Updates: 26-06-2022
Dear All,
Brian here again; on behalf of the host organising committee, sharing updates for IOI 2022, as of Sunday 26 June (countdown: 6 weeks to go).

>> Mix Participation Is Allowed
After long and careful discussion, we have decided to allow a mix participation (minimal: TL & 1 student onsite) within a team with valid reasons. Each team wishing to do a mix participation has to tick the onsite check box within the TL's registration entry, and submit the names of those who are not coming onsite (along with the valid reasons) via email to registration@ioi2022.id.
>> Final Call: Registration
The registration is closing, please register immediately. Let us know should you need a bit more time. Additionally, please deliberately put your adjuncts and/or guests in the right place. Adjuncts are those assisting online, hence no guest fee. Guests are those coming onsite, hence the guest fee. If you need an invoice pertaining to the guests fee, please fill the attached template and send it back to us.
>> Updates: Visa & Vaccine/Test Requirements
Again, please check these pages (ioi2022.id/visa/ and ioi2022.id/arrival-guidelines/) regularly. For those who are not eligible for VoA, we will assist you to apply for a Visa, after you complete your registration. To kick off the visa application, please drop an email to visa@ioi2022.id with the list of registered names who need a visa. Afterwards, we will need you to submit the additional visa application documents and pay the related visa application fees.
As for vaccination/test, while we still encourage everyone in your team to be fully vaccinated (for most vaccines, that means 2 doses), students under 18 years who are not yet vaccinated are allowed to travel as long as they are accompanied by a fully vaccinated adult guardian (e.g. TL). However, note that tests throughout the IOI, including upon arrival, may be enforced and we will try to inform you at the earliest possible. Let us know if you have any relevant particular situation.
That is all for now. If you have any other and general inquiries, please send an email to contact@ioi2022.id. And follow our official social media accounts (Facebook: ioi2022id, Instagram: ioi2022id, YouTube: IOI 2022 Indonesia).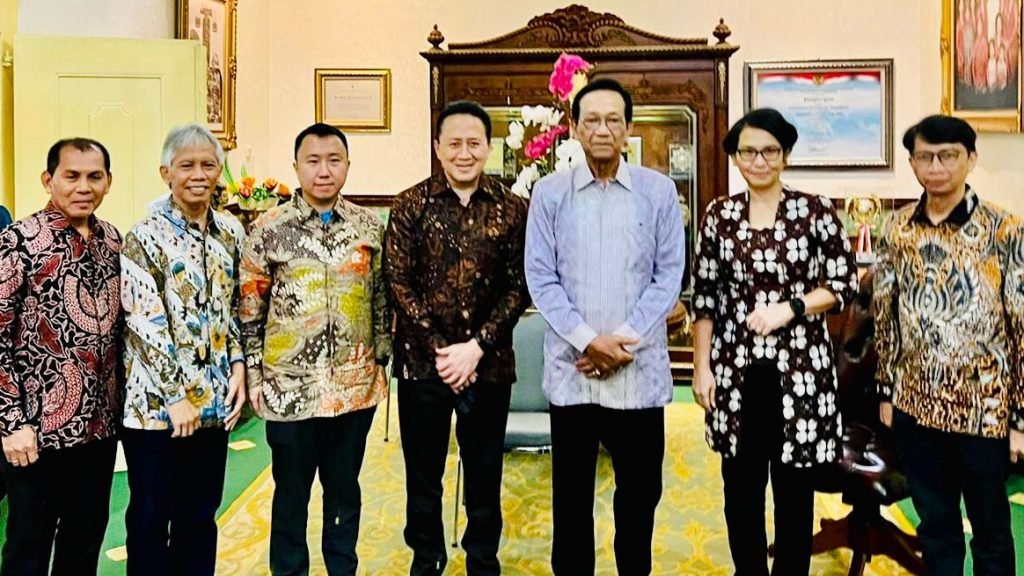 — Brian Marshal
Indonesian Computing Olympiad Alumni Association (IA TOKI)
Host for the 34th International Olympiad in Informatics (IOI 2022)