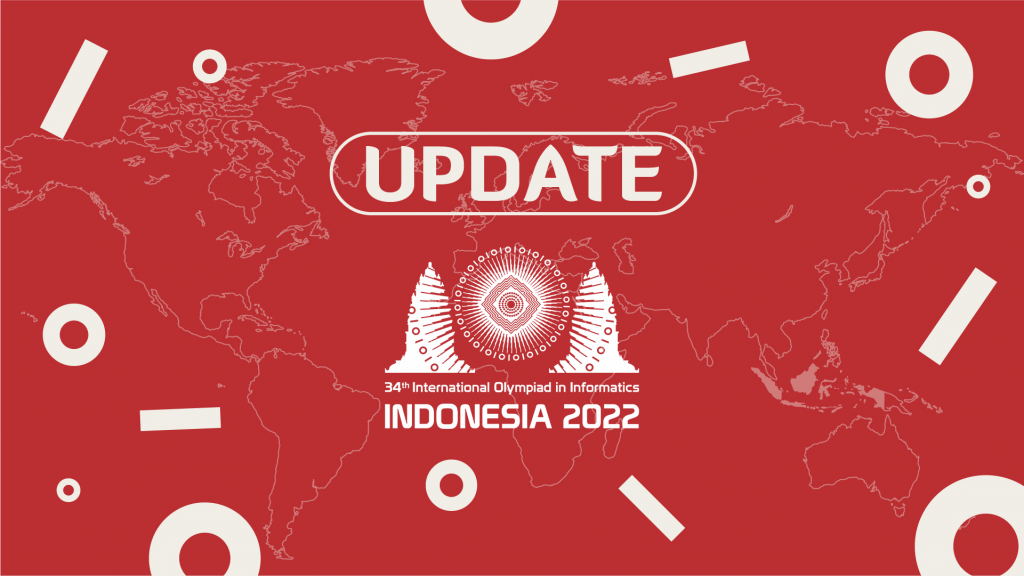 Updates: 05-07-2022
Dear All,
Brian here again; on behalf of the host organising committee, sharing updates for IOI 2022, as of Sunday 3 July (countdown: 5 weeks to go).
>> Registration
The registration has closed. Thanks to all 90 teams who have registered more than 600 entries/people; 66 teams onsite (i.e. ticked/indicated so within TL's entry, including a few teams with mix participation), and 24 teams online. Please check all details/fields in your entries one more time. Let us know now if you need our assistance to fix anything there. We will not entertain any request/modification pertaining to registration, including for mix participation, from 6 July onwards.
>> Matrix Account
As announced previously, similar to IOI 2020-2021, IOI 2022 will use Matrix again. TLs + DLs + Adjuncts (who translate/proctor) + Guests (who translate), need to register for a Matrix account. If you have not, please register via the link in the registration system (i.e. do not register via matrix.org as we do not support federation). And, make sure you put username not display name in the registration system entries.
>> Visa Application
For each person who is not eligible for VoA (check the list here: ioi2022.id/visa/), we will assist you to apply for a visa. Please drop an email to vi…@ioi2022.id now with the list of registered names who need a visa, you will then need to accurately fill this form as soon as possible: bit.ly/IOI2022VISA. Note that you are responsible for your own visa costs, the same applies to those who do VoA.
>> Land Transport
Amidst the limited options, we still recommend flying to/from Yogyakarta. However, if you have thought about it including the 9~12 hours trip duration and still decided to consider/do land, please contact Heru from Blue Bird at heru.p…@bluebirdgroup.com to enquire/book directly (please indicate "IOI 2022 Land Transport"). Let us know should you need any other assistance on your itinerary.

Last but not least, please check the newly-released more-detailed full schedule here: ioi2022.id/schedule/. That is all for now. If you have any other and general inquiries, please send an email to con…@ioi2022.id. And follow our official social media accounts (Facebook: ioi2022id, Instagram: ioi2022id, YouTube: IOI 2022 Indonesia).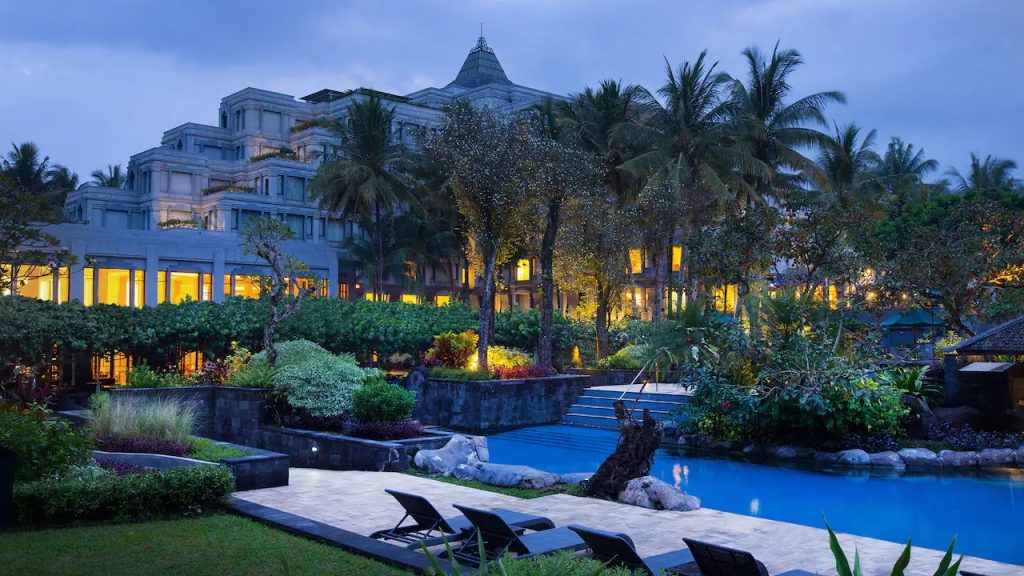 (picture: Hyatt Regency Yogyakarta, the main accommodation and venue for leaders' activities)
—
Brian Marshal
Indonesian Computing Olympiad Alumni Association (IA TOKI)
Host for the 34th International Olympiad in Informatics (IOI 2022)