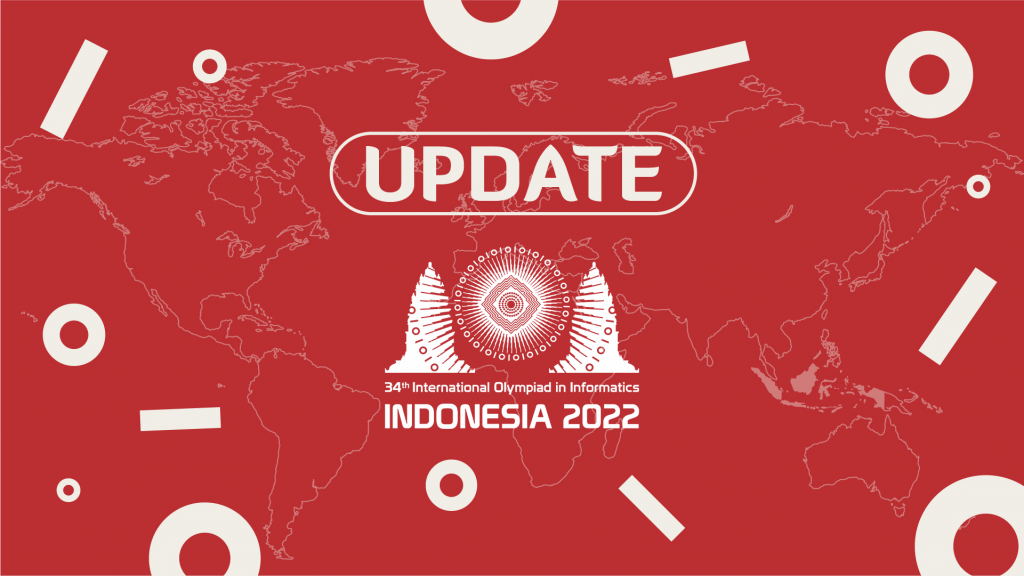 Updates: 13-07-2022
Dear All,
Brian here; the host organising committee, sharing updates for IOI 2022, as of Sunday 10 July (countdown: 4 weeks to go).
Firstly, shedding some light to the registration's result: 64 teams onsite, 7 mix, 19 online (altogether close to 700 people, more than 500 of which being onsite).

>> Visa & Travel Details
To each and everyone planning to come onsite, please submit your travel details in the registration system by Friday 15 July. And specifically, to each and everyone using a passport that is not eligible for VoA, please send an email to vi…@ioi2022.id immediately/now to get our visa application assistance, you will then need to accurately fill this form: bit.ly/IOI2022VISA, latest by Friday 15 July. Note that you are responsible for your own visa costs, the same applies to those who do VoA. To those participating online, please ignore these entirely.
>> Room & Food Preference
To each and everyone planning to come onsite, please let us know should you have any particular/critical room and/or food preference by Friday 15 July. Unless of different gender or requested otherwise, TLs and DLs (from the same team) are going to share a twin room, and students (from the same team) are going to share twin rooms. By default, we will serve halal food. Appreciate if you can keep your preference as short/simple as possible. Also, appreciate your understanding that we might have constraints while we try our best to accommodate.
>> Matrix Account & Practice Session
It is necessary/mandatory for all TLs + DLs + Adjuncts (who translate/proctor) + Guests (who translate) to be correctly registered to our IOI 2022 Matrix server. Please verify that you (firstly, at least TLs/DLs) are able to log in to our Matrix homeserver (https://app.element.io, change Homeserver to https://matrix.ioi2022.id) with the exact username that you entered in the registration system. If you have any confusion/difficulty (some unfortunately still do), please let us know immediately/now. Next week, we will distribute test accounts for practice sessions only via Matrix, so please do take some time to do the above verification.
>> Reminders on Proctors, Guests Fee, and Land Transport Option
If your team is participating online or mix (at least 1 online contestant), as per Online Contest Preparations Manual, your team must have 2 or more proctors.Please make payment for the guests fee (1500 Euros for a primary guest and 1000 Euros for a secondary guest) by July 15.If you consider land transport option (instead of connecting flight), please contact Heru from Blue Bird at heru.priyanto@bluebirdgroup.com to enquire/book directly. Please re-read Host Updates #4 for more details on proctors, guests fee, and land transport option.
Last but not least, please check the most updated full schedule here: ioi2022.id/schedule/. That is all for now. If you have any other and general inquiries, please send an email to contact@ioi2022.id. And follow our official social media accounts (Facebook: ioi2022id, Instagram: ioi2022id, YouTube: IOI 2022 Indonesia).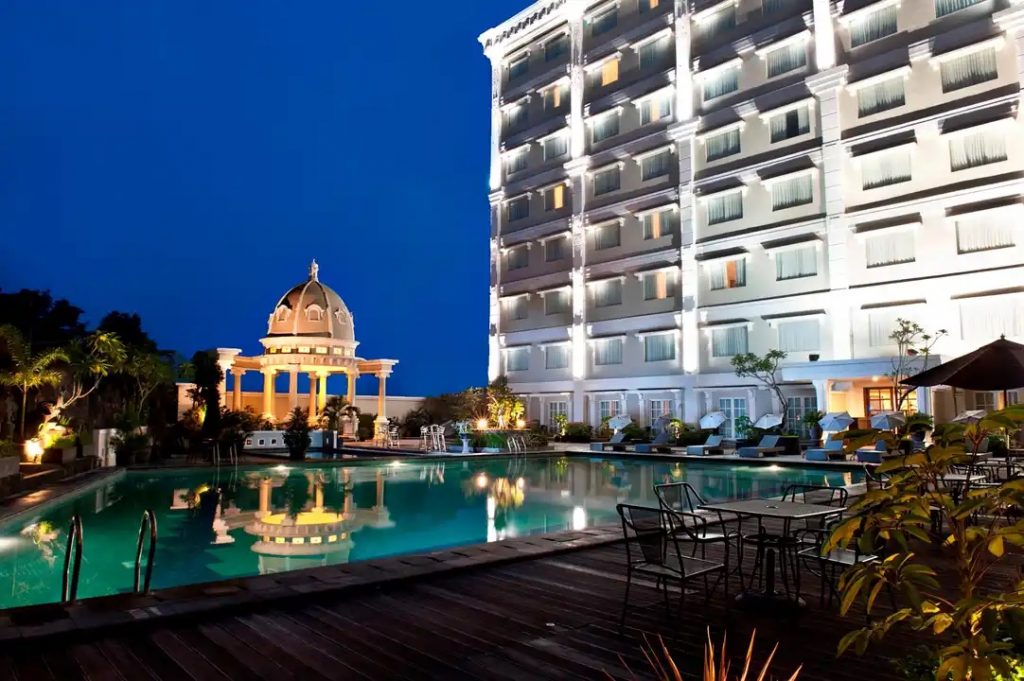 —
Brian Marshal
Indonesian Computing Olympiad Alumni Association (IA TOKI)
Host for the 34th International Olympiad in Informatics (IOI 2022)