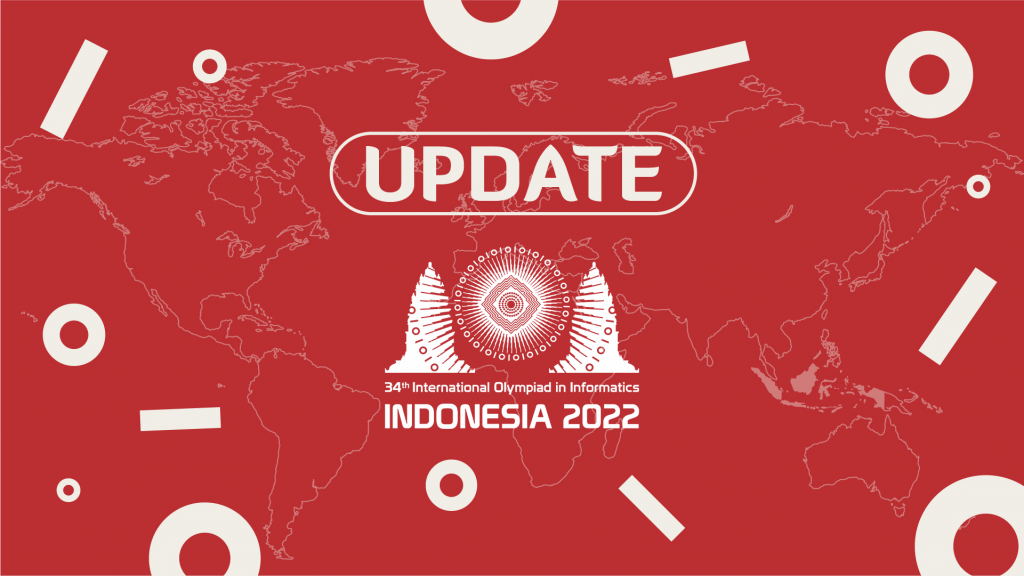 Updates: 27-07-2022
Dear All,
Brian here; the host organising committee, sharing updates for IOI 2022, as of Sunday 24 July (countdown: 2 weeks to go).
>> Contestant Virtual Machine
Three weeks ago, we released the v2 version of the Contestant VM (ioi2022.id/contestant-vm-manual/). Since then, there have been no critical issues found. Hence, we now declare it to be the final release candidate version. And, while we have seen (from status.ioi2022.id) that several contestants have already tested the VM, please check and ask your contestants to test it, if they have not.
>> Practice Session
We would like to remind everyone that an early practice contest is available for your contestants to warm-up and familiarise with the competition environment. As of now, 60++ contestants have participated. For those who have not, here is a quick reminder (find some details below).

>> Onsite Contestant Laptop
We have published the photo of the actual Acer laptop to be used onsite: ioi2022.id/contest-environment/, including the photo of the keyboard layout. If your contestants would like to bring an external keyboard, we would recommend to test using the keyboard with the Contestant VM in advance, to avoid any issues in the actual contest days.
>> Arrival/Onsite Guidelines
Key arrival/onsite guidelines including (1) immigration/airport procedure/assistance, (2) things to bring/wear, (3) health protocols, etc will be communicated as soon as possible either in a separate email adding to this thread or in the next host updates.
That is all for now. If you have any other and general inquiries, please send an email to contact@ioi2022.id. And follow our official social media accounts (Facebook: ioi2022id, Instagram: ioi2022id, YouTube: IOI 2022 Indonesia).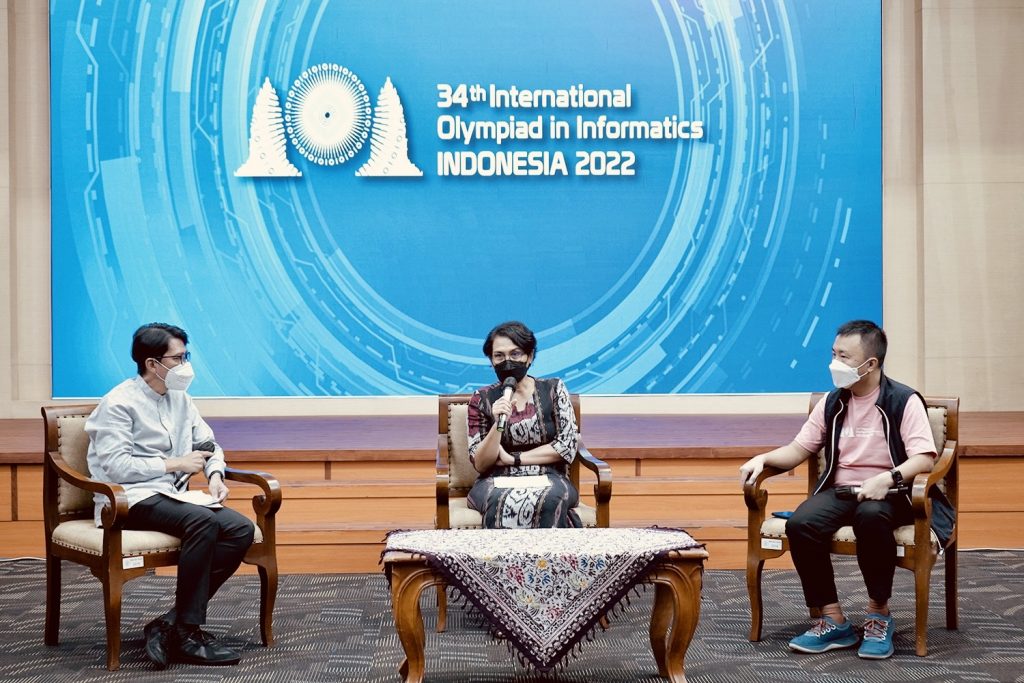 — Brian Marshal
Indonesian Computing Olympiad Alumni Association (IA TOKI)
Host for the 34th International Olympiad in Informatics (IOI 2022)